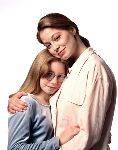 Yesterday, I missed my Mommy.
We were talking on the phone as I was running some errands and sharing with each other as we normally do. Of course, she's my mother and gives all sorts of motherly wisdom and advice. But more often than not, she's my dearest girlfriend. We bounce ideas off of each other in regards to ministry, theology, photography, and friendships. She's just as open to critique as I am. We share our weakness and call each other out to pursue more godly living.
But yesterday, I was so swept away by our friendship and my heart was broken by an experience she was going through that in a moment of passion I almost called my mother by her first name.
weird.
Have I ever told you how much I adore my parents?